The fishing on the Clinch River has continued to be good. The Smokies have been good if you can pick your days. However, in general, falling water temperatures are making things more and more difficult as we move towards the winter months.
Tailwater Fishing Report
The Clinch River has been our river of choice as of late. We are looking forward to the shad kill which should be getting ready to crank up on the Caney Fork. In the meantime, the late fall fishing on the Clinch has been strong as of late. With a big rain maker moving in tonight, expect low flows for a couple of days on the Clinch as TVA holds back water on tributary dams. Moving forward, expect higher flows that require float trips for the next couple of weeks if not longer.
We are still doing best on a variety of midges on the tailwaters. Color preferences seem to change on a daily basis, so keep trying different things if the fish aren't biting. We have also been going smaller than we often do. Instead of the usual #18 and #20 flies, we have had to go as small as #22 lately. On many famous midge rivers, these still aren't very small, but we rarely have to fish smaller than #18 to catch fish on our Tennessee tailwaters.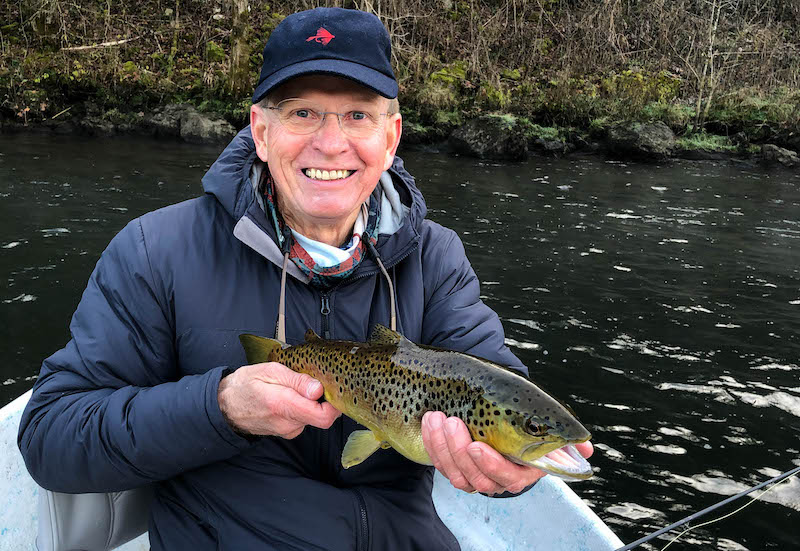 Make sure to also play a little with tippet sizes. On high water, we are doing most of our fishing with 4x and 5x. However, if you end up on low or falling water, you might consider down sizing as the day goes on. We've had to resort back to our usual 6x most days on low or falling water.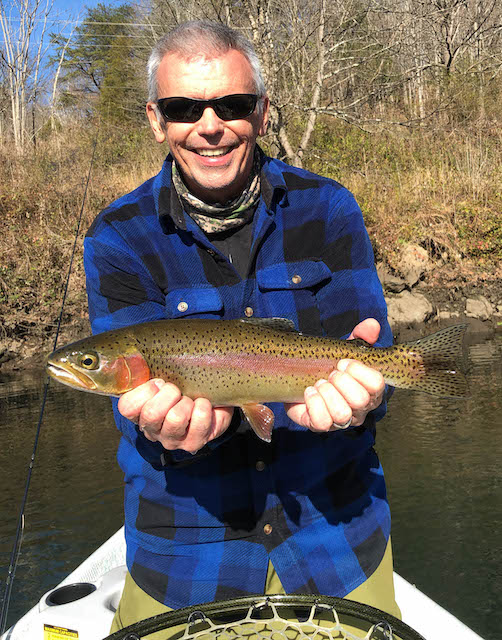 Great Smoky Mountains Fishing Report
The Smokies are still producing some good fishing. In fact, I had one of my better days ever in the Park this past week hunting hungry post spawn brown trout. However, with generally falling water temperatures, the fishing will be slower most days. If you're willing to get creative, there are some streams that might have warmer water, but you'll also see more anglers. We chose one of these locations for a guide trip on Friday and saw at least 11 or 12 other anglers. It was worth the crowds, however, when the blue-winged olives started popping.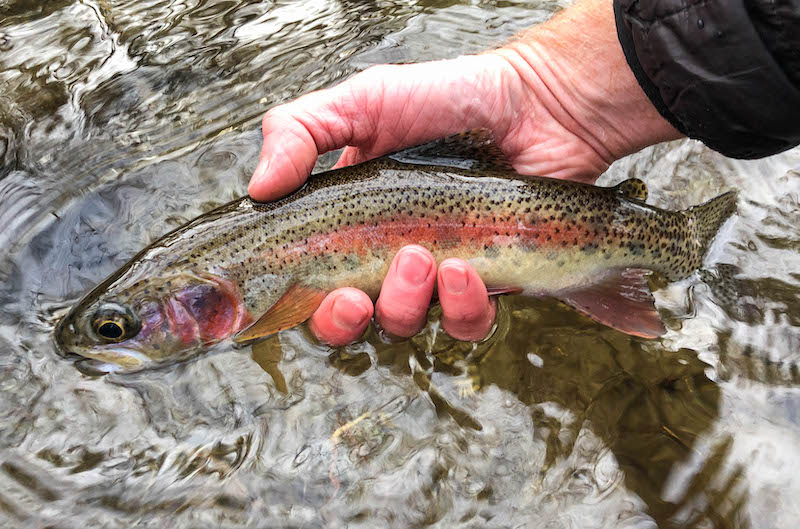 This fall has produced some strong emergences of olives. Most days they have been rather small. On Friday, however, the bugs we saw were a legitimate #18 or so. That made our job a little easier when it came to seeing the fly. A parachute BWO and a BWO Sparkle Dun both caught fish. A few fish hammered the large Parachute Adams we were using as a sighter as well.
As we go into the winter season in the Smokies, don't forget your streamer box. Those brown trout are hungry after the rigors of the spawn and much more likely to be out feeding in the middle of the day than they are in the summer. We like crawdad or sculpin imitations although streamers imitating small trout can also be deadly. Use a sink tip line or some weight in your streamers. Jig style wooly buggers can be very effective this time of year.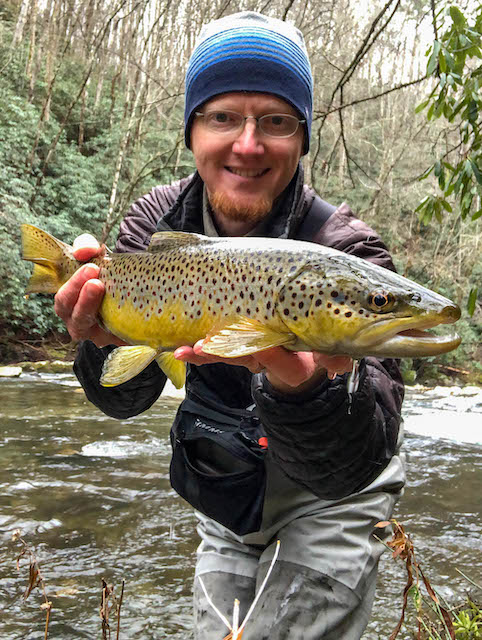 Guided Trips
We still have some limited availability the rest of December. Shad kill trips are starting to book up for January and February, so don't wait if you want in on those trips. You can reach out to us for more info on guide trips or check out the guided trips rates page here.