An often overlooked tailwater in northern middle Tennessee is the Obey River. Flowing from the base of Dale Hollow dam to the nearby Cumberland River, the Obey is one of the shorter tailwaters in the state. An Obey River fly fishing guide will cut the learning curve on this river. More importantly, our drift boats will help you access the river. With limited wade access, we vastly prefer drift boats on this river to wading.
As a short tailwater with varying flows, the window to successfully fish this river is rather narrow. Still, this river will allow you to catch a lot of trout when it is fishing well with some nice ones mixed in. When rivers like the Caney Fork are running high, the Obey is sometimes still fishable. When booking tailwater float trips for middle Tennessee, we highly recommend staying flexible. This allows us to make last minute adjustments in location based on where the fishing has been best.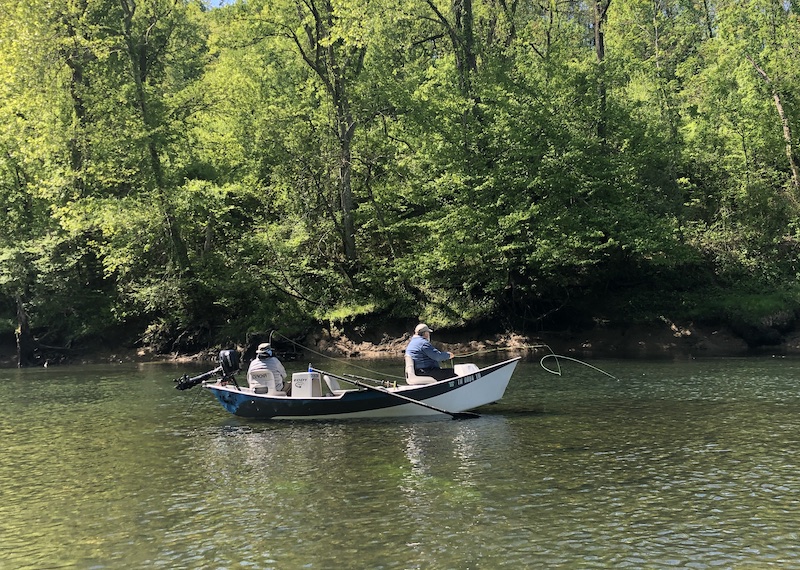 Drift Boat Fishing with your Obey River Fly Fishing Guide
While there is a very small amount of wadeable water on the Obey River, we prefer fishing out of drift boats. These boats are fishing machines with the angler's safety and comfort first and foremost in the design process. Most importantly, they allow us to access all of the water that is otherwise inaccessible to wading anglers.
As Obey River fly fishing guides, we know where trout like to hold at all times of the year and what they are feeding on. While most fishing is done with nymphs and occasionally streamers, we also sometimes target fish with dry flies.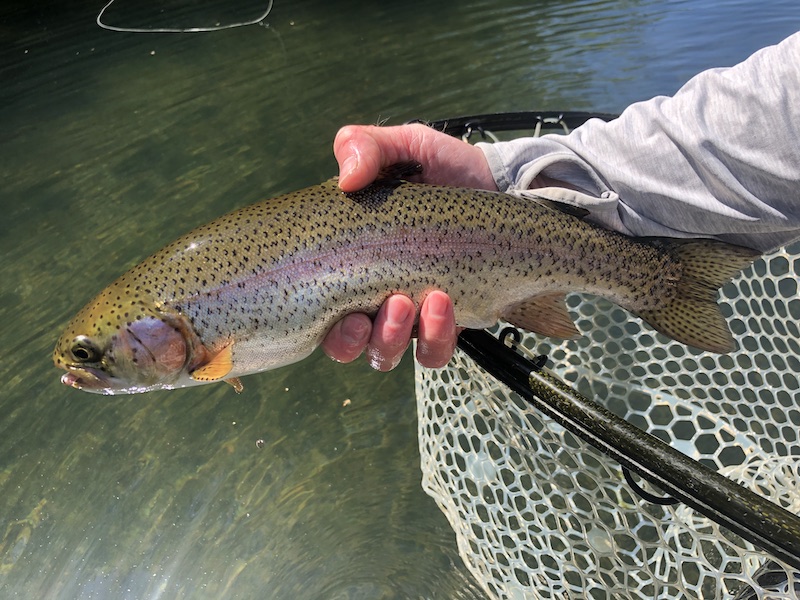 Your day will usually start by meeting at the ramp just below the dam. There, we rig up rods and get your ready to fish the Obey River. After launching, we drift down to the boat ramp in Celina, stopping along the way to fish the prime spots. We'll mostly be catching rainbow trout but the occasional brown trout keeps things interesting.
We often rig up with nymphs and a strike indicator. The ability hang the fly right in the strike zone is what makes us so effective on this river. Knowing the river inside and out helps us know how deep to fish in each section.
We hope you'll choose us as your Obey River fly fishing guide. As anglers and guides who spend all of our time on the water, we can help you find fish and have the great experience you are looking for. If you want something a little different, try the Obey River.