Today, I noticed that it has been over two years since I got a fishing report up here on Trout Zone Anglers. Moving forward, I'll try to do better than that. Maybe at least once a year! In all seriousness though, if you haven't signed up for our email newsletter, then check it out for monthly updates. You'll find info on fishing conditions and guide trips as well as fishing tips and tricks and news.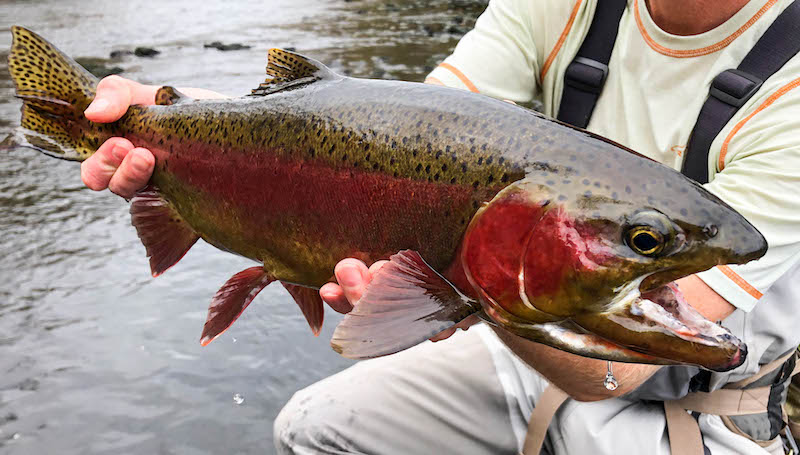 Clinch River Report
I've been very busy guiding lately, but have managed to fish at least three times over the last month or so. The first time was in mid November and I took the day to hit the Clinch River. Every fall, the Clinch offers shots at some truly impressive rainbows and browns. Early on in my trip, I stumbled upon this big rainbow feeding hard and he took the midge on one of my first casts. The midge fishing will continue to be good on the Clinch most days. Don't forget some other flies as well though. The fish are picky some days since they have been pestered for months.
Flows are mostly up and will require float fishing more often than not. If you need a guide, we still have a few days available for trips this month so just let me know by emailing me at TroutZoneAnglers@gmail.com or call/text me at (931) 261-1884.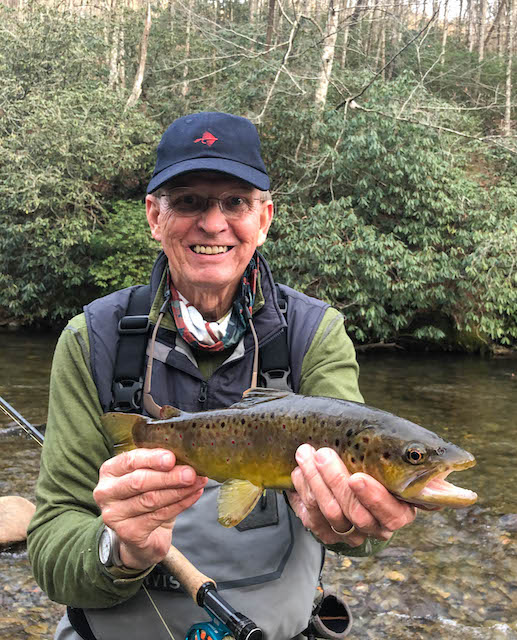 Great Smoky Mountains Fishing Report
Fishing has been good in the Smokies as well. Recent cold weather will keep the fish slowed down significantly, but rainy or snowy days should produce excellent fishing. Any warm stretches will also produce better than normal fishing. Post spawn browns are ready to feed as we head towards the cold winter months. There are still a few caddis and blue-winged olives around and on some days you can even fish dry flies. Streamers will be effectively on higher water days. Please watch your step while wading as the browns and brookies have completed spawning and we need to be careful to avoid stepping on redds and crushing those eggs. The future of the fisheries depends on us!
Shad Kill Reminder
Don't forget that the shad kill should be starting up soon. The fall fishing on the Caney Fork has been slow, but the winter streamer fishing is just around the corner. Streamer trips should be planned for late December through February or so.