Things have cooled down further since our last fishing report. As I type, we still have snow outside from a couple of days ago with more forecast for tomorrow. Later this week, things will warm up and offer a good window to get out and fish. Choose a cloudy day if you want to streamer fish for larger brown trout in the Smokies.
Tailwater Fishing Report
The Caney Fork is still fishing rather slow but there are some fish to be caught. Moving forward, it will continue to improve over the next month. The cold weather can only be a good thing for shad kill fishing which unfortunately is mostly eluding us at this point. The lack of rainfall recently means low flows which are not typically good for getting a shad kill. At this point, we'll take the low flows while we have them. The river always fishes best in dry years so let's keep our fingers crossed and hope for decent flows this year. The cold weather will eventually get shad coming through the dam if it hangs out long enough. We've seen just a few so far but not enough to get the fish really excited about them. That should change fairly soon.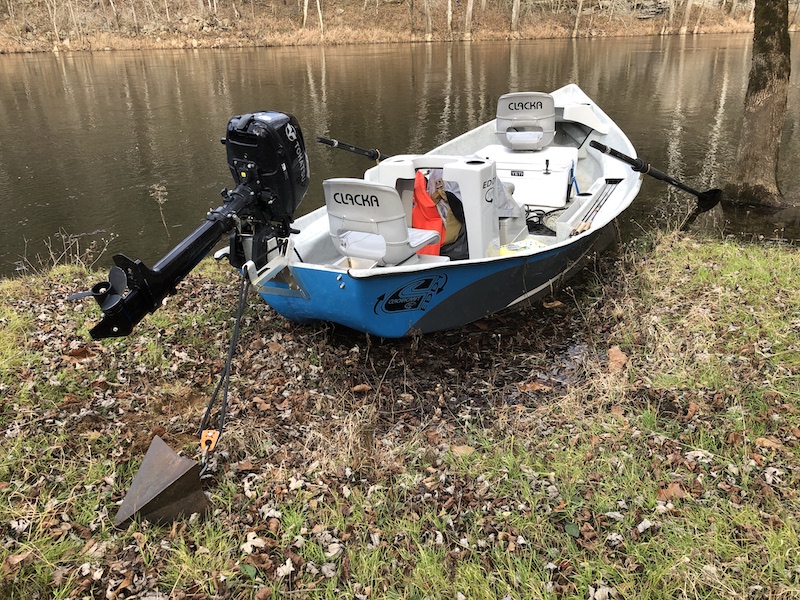 The Clinch is beginning to show some windows for wading anglers. The current forecast is for higher flows again starting tomorrow, but based on the guide curve for Norris Lake, I doubt the higher flows will last long unless we get a big rain. Nymphs, midges, eggs, and worms will produce the best, but this is also streamer fishing season. You might not move a ton of fish, but the ones you see will be quality fish. Look for the Clinch to really start to turn on in March with sulfurs possible by late April or early May.
Great Smoky Mountains Fishing Report
The fishing in the Smokies has been anywhere from slow to very slow overall. If you pick your times and spots, there are still some really nice fish to be caught. For the most part, however, you'll do best just slow nymphing the deeper runs and pools and focus on the soft water. Fish are not moving around a ton right now with the cool water. Thankfully, it is staying warmer than usual since we haven't seen any bitterly cold air. That could change over the next few weeks as January into early February is typically the coldest time of year in the mountains.
I recommend nymphing with hare's ear nymphs, pheasant tails, or stonefly nymphs. Try trailing a Zebra Midge behind your nymph. Don't overlook egg and worm imitations as well which can sometimes be a good attractor in the cold months. As we move closer to February, blue-winged olives will start getting more active and hatching again so try those nymphs as well.
If you want to fish more actively, try a small sculpin streamer or baby trout imitation. Crawdads are another favorite of those big brown trout. I mostly stick with darker colors such as black, olive, or brown, but occasionally a white streamer such as my PB&J will do very well in the mountains also. Stick with heavy tippets when gunning for the big browns or else they will break you off quickly. I don't go much lighter than 2x and usually heavier.