Around here, spring often comes a little early. The natural cycle goes on regardless of what the calendar says and this year has been no exception. Wildflowers, migrating birds, working in the garden, all of the usual signs of spring and spring activities have been here for a few weeks already. Of course, the progression of spring is almost guaranteed to be interrupted.
Before the calendar officially declared spring this year, I got out to participate in some spring fishing before spring. As a side note, how many more times can you say spring in one sentence? Anyway, one of my favorite things to do this time of year is to head for a nearby farm pond and look for some largemouth bass, bluegill, and of course the crappie.
The bluegill are always the easy ones, but at times the bass and crappie are agreeable as well. Last week, I got out for what I intended to be a couple of hours on the water. Two rods were along, one rigged up for bluegill and crappie, and the other rigged with a heavy sinking line and big baitfish pattern in the hopes of finding a big ol' bass.
Within five minutes, I found the bluegill and caught a couple, but then was surprised by a harder thump. It felt a lot like a crappie, but when it finally came to the surface and started jumping it was obviously a nice little largemouth. Not the monster I always hope for (who doesn't?), but a nice fish regardless.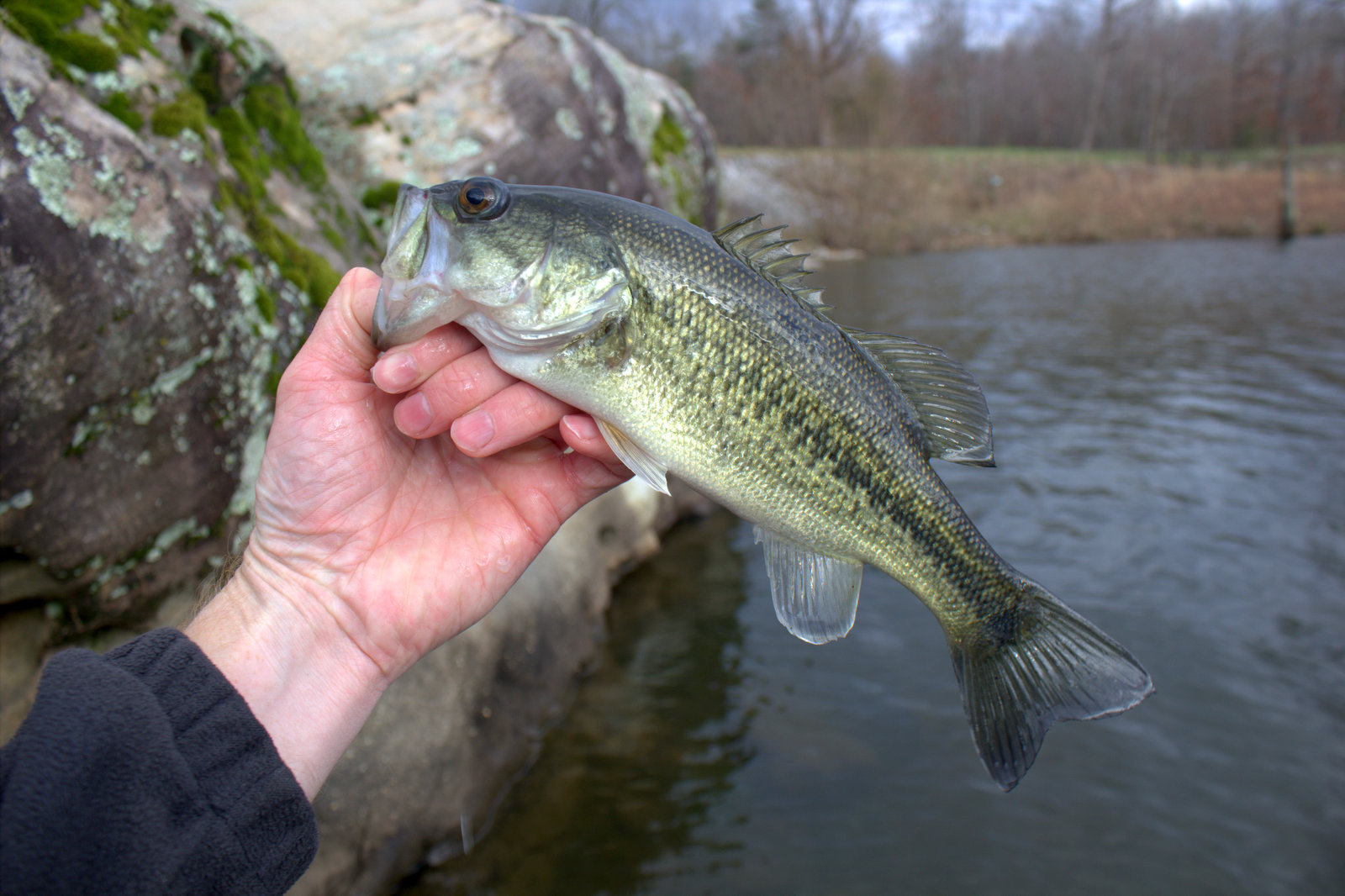 Not a bad way to kick off the unofficial start of spring, and now that spring is really here in all its bipolar glory, things should only get better! On this particular outing, I was almost immediately reminded that I had a board meeting in about 30 minutes in town, so my relaxing two hour experience was abruptly cut short after this fine bass. That means I'll have to get out again in another few days I suppose.