The cold months are a good time to fish for brown trout, largely because of the lower light angle. Fish feel safer without the bright harsh light of the sun. Cloudiness that often comes during the cold months and transition seasons completes the perfect formula for chasing brown trout. My favorite method is to throw streamers. Unless there is a hatch on, I should add. Winter time is usually a streamer or nymph fishing proposition and that is what I've been doing.
Where To Go
The year started off with a healthy dose of good luck. That luck has continued well into February now, and I hope lasts a while. Most recently, I've been on the South Holston, the Caney Fork (multiple times of course), and fishing in the Smokies (also multiple times). These trips have been a lot of fun. With the guide calendar starting to fill up, I need to enjoy fishing while I can.
My favorite fish happened just a few days ago, over in the Great Smoky Mountains National Park. It was a typical cold blustery winter day with enough clouds to keep the fish active well into the afternoon. Once the sun finally came out, the fishing shut down.
The tailwaters have been fishing well for high water and winter. Streamer fishing on the Caney Fork has been productive and a few fish have been caught nymphing as well. Nymphing and streamer fishing has worked on the Clinch and South Holston Rivers as well. If you want to experience this good winter tailwater fishing, check out our special February trip rates. I only have a few days left available this month so don't wait too long before booking.
Recent Catches
Here is the most recent fish I caught last week up in the Smokies.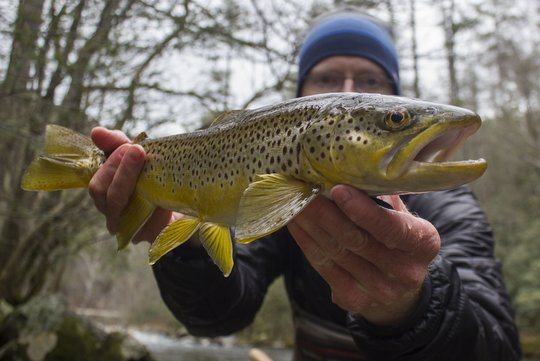 Here are a few tailwater fish from the last couple of weeks.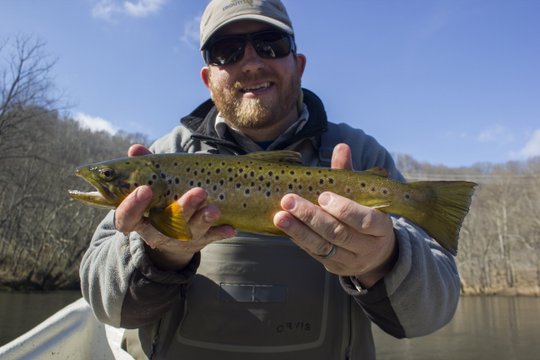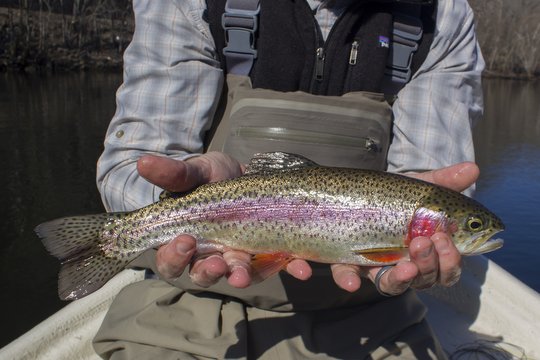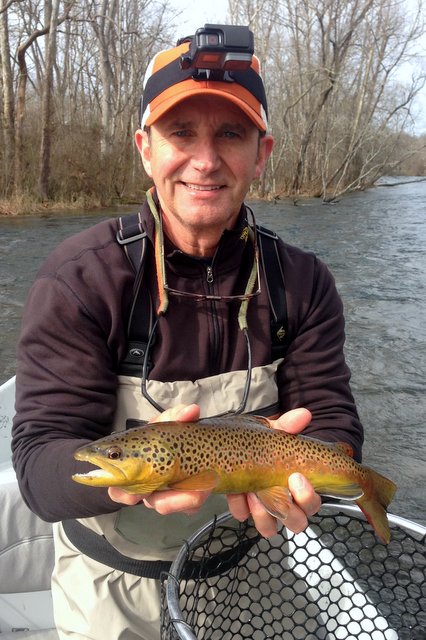 Fishing will only get better from here on out. The tailwaters are all flowing very clear which makes for some exciting streamer opportunities. The streamers in the mountains are starting to see bugs trickling off on warmer days so it is time to get out and fish! Spring is coming early this year. We'll still have some nasty days but those are often the best for good fishing. Book a trip now to guarantee your chance to fish with me this year!